ZINAI DIGITAL
Harness the Power of Zinai Digital to Unlock Your Website's Potential
Stay ahead of the competition by utilizing Zinai Digital's resources!
Zinai Digital can help your business succeed online, and how you can unlock the full potential of your website with our help. Whether you are a small business just starting out, or a larger enterprise looking to expand your online presence, Zinai Digital has the tools and expertise you need to succeed.
SEO Services that Deliver Results
SEO Services for better ROI
SEO Services for Lead Generation
SEO Services for Targeted Traffic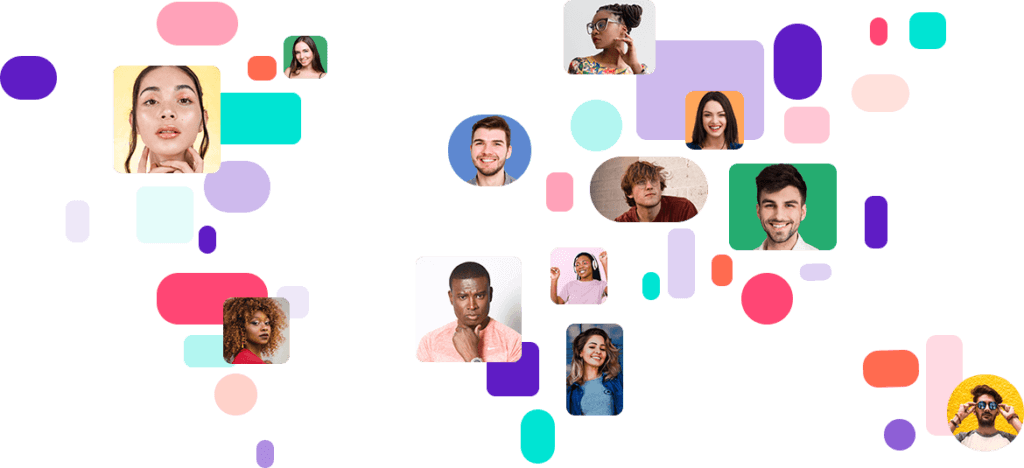 To grasp the concept of Search Engine Optimization (SEO), it's crucial to comprehend the definition of a keyword or key phrase. A keyword is a single word that a user can type in to search for a specific topic, for instance, "SEO." On the other hand, a key phrase is a combination of two or more words that a user can use to search for a particular topic, such as "SEO company." SEO is a method that enhances the visibility of a website or web page in the search engine results page when specific keywords or key phrases are used in the search query. In simpler terms, SEO aims to propel a particular web page to the top of the search engine rankings as quickly as possible, making it more accessible for the viewers to locate.
Zinai simplifies and streamlines the process of improving search engine optimization (SEO) for businesses in Pondicherry, enabling them to effectively compete against other search engines. In addition to our SEO services Pondicherry , we also offer expert SEO service in Chennai. Our solutions enhance online visibility and reach, ultimately driving more sales and leads. Alongside website SEO optimization, we specialize in Amazon SEO services and Flipkart product listing services. By choosing Zinai, businesses can benefit from our professional and effective SEO strategies, designed to help them achieve their digital goals. We are committed to providing exceptional services that enhance the online presence of our clients.
Get free audit reports
Our SEO Reports
Before our initial meeting, we offer a free audit that provides three reports. These reports can help you identify potential areas of improvement on your website and what could be preventing you from driving prospective customers to it.
Website Audit
Upon requesting our service, you will receive an audit report completely free of charge. This report will grade your website on a comprehensive scale ranging from 1 to 100. In addition, we will provide you with direct links to in-depth articles that will help you address any issues that have been identified. As a bonus, we are also offering a free DIY manual that will assist you in solving any technical challenges that may be hindering your website's performance
Competitor Analysis

To ascertain deficiencies in keyword optimization, we perform a thorough analysis of your top 3 competitors' search engine rankings and scrutinize the keywords they employ efficaciously to determine where your own usage is deficient.
Keyword Analysis
Keyword analysis is an important part of SEO (Search Engine Optimization) that involves identifying the words and phrases that people use to search for information on the internet. By conducting keyword analysis, businesses can determine which keywords are relevant to their products or services, and optimize their website content accordingly.
services we offer
We provide digital marketing services with a personalised approach.
Search Engine Optimization
Elevate your website's search engine rankings on Google, Bing, and Yahoo! by utilizing our customized search engine optimization techniques tailored to your unique business needs. Our team implements cutting-edge SEO practices that are designed to entice and engage your ideal audience through targeted content and optimized site structure. As a result, you can expect to see improved search rankings and heightened conversion rates.
Digital Marketing
Having a strong authoritative presence in your niche and establishing a good reputation is essential for success in any market or industry. We provide all your digital marketing services from hosting to managing re-marketing campaigns through Ads and Emails.
Social Media Management
Our managed social media service helps our clients to efficiently and effectively use social media to propel their business forward. We create connections between target consumers and our clients' social channels, enabling direct engagement and interaction with the brand. The question is no longer whether to employ social media, but rather how to utilize it.
Google & Social Media Ads

There are many powerful and unique ways to display your ads when advertising on Facebook. Its ability to reach, target, and be cost-efficient with your audience selection is what makes it so incredible. Furthermore, Google Ads can be a highly successful approach to drive web traffic and access local customers reliably.
Web Design & Development
Do you like to create a new website or revise your existing one? We specialize in designing and building web sites that look professional, load quickly, and have the latest features for users. We prioritize your success, so no matter what type of website we build, it will be focused on how best to meet the needs of and reach out to your customers.
Professional Graphics Design
At Graphic Design Services, we have a full range of services, including Logo Designing, Brochure Designing, Business Cards, and Flyers. Our team of professional designers creates eye-catching, easily comprehendible visuals that perfectly convey your brand's identity.
Get a free SEO audit
Get a free SEO audit from us to get an in-depth analysis of your website's performance and gain valuable insights for your digital marketing strategy.
Frequently Asked Questions
1) What are monthly SEO packages?
Monthly SEO packages offer services that encompass a range of SEO tasks such as keyword research, on-page optimization, content creation, link building, and technical SEO.These packages are designed to help a website increase its visibility in search engine results and improve its overall ranking. Depending on the package, services may also include monthly reports, tracking and analytics, competitor analysis, and more.
2) How do I trust my SEO company?
When choosing an SEO company, it's important to do your research. Check out their portfolio and read reviews from past customers. Look at their website and social media accounts to get an idea of the quality of their work. Have a conversation with the company to get a sense of their level of expertise and make sure they are certified in the latest SEO practices. Finally, ask for references from current customers to get an honest assessment of the company's services.
3) Is it worth paying a SEO company?
It depends on your individual needs and budget. If you have the time, energy, and expertise to do SEO yourself, then you may be able to save money by taking that route. However, if you don't have the time or know-how to properly optimize your website, then it may be worth paying a SEO company to help you get the results you're looking for.
4) How much should I budget for SEO?
The cost of SEO can range from very inexpensive to extremely expensive depending on the scope of the project. If you are just starting out, you may want to budget anywhere from $500 to $5,000 a month for basic SEO services. If you are looking for more comprehensive services, you may need to budget anywhere from $5,000 to $20,000 or more a month.