ZINAI DIGITAL
We are a Creative Digital Marketing Agency In Kanpur
Digital marketing has emerged as one of the hottest marketing trends…with Forrester Research predicting that marketers across all industries will spend nearly $95 billion, roughly 29% of all advertising dollars, on digital marketing by 2025. B2B digital marketing is expected to reach $9.7 billion by 2025, with mobile marketing accounting for much of that rapid growth.
With digital marketing growing so quickly, you simply cannot allow your company to get lost in the competition. A Kanpur digital marketing agency like us, understands the importance of these tools and it is important for you to be knowledgeable as well. We will help you with,
Tailor-made Business Strategies
Self- Sustaining Plans for Future Business Progress
95% Client Retention
Get Free Reports & Analysis
Our Initial Reports
Prior to our first meeting, we send you 3 important reports, which has almost everything to get you started. And the best thing is, You get all these for free.
Website Audit
Our free audit report will have a score out of 100, of your current website. It will have direct links to detailed articles on how to fix each issue. So a free DIY guide to fix your technical issues.
Competitor Analysis
We analyse your top 3 competitors, and evaluate their rankings. We find out keyword gaps so you will understand what keywords they are targeting for their success and what your are lacking.
Keyword Analysis
We identify the best lead generating keywords that you can implement in your website to get the best ROI.
services we offer
Effective solutions
Professional Graphics Design
Meet Zinai Digital,
Professional Digital Marketing Agency in Kanpur
---
Zinai Digital is a leading digital marketing agency with its presence in several major Indian cities including Kanpur, Kochi, Calicut, Trivandrum, and Coimbatore.
Digital marketing is a strategy that allows the user to interact in some way with the author. It draws on personal or emotional feelings.
The purpose of this strategy is to engage the user, and by creating this connection, you will be able to convert more people into customers.
Using a Kanpur marketing agency, businesses are sure to differentiate themselves from the competition by using focused, personalized messages. Eliminating generic, canned sales pitches, a fresh approach will help engage customers rather than turning them off from your brand. Digital marketing helps achieve these unique messaging tactics. This approach targets the customer specifically making them feel more valued, special, and connected. In turn, they will be much more likely to do business with you.
Get started with digital marketing:
Have interactive conversations with customers on social media;
Use product models or other tools that allows customers to effectively navigate your website, or
Create blog posts that answer questions that real customers have submitted.
When using these methods, you are sending out the message that your customers are important to you. They will feel genuine care and will become more interested in your product or service. With experience in the field, a Kanpur digital marketing agency will be able to determine which method will work best for your unique business model.
Leadership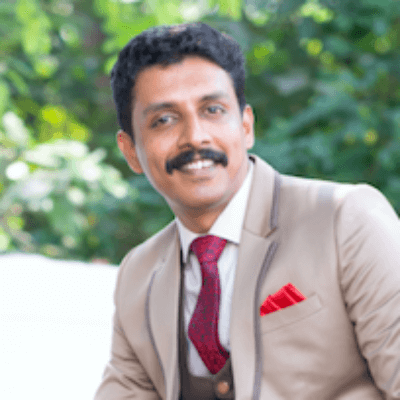 TINIL JOSEPH
Mr. Tinil is the Founder & Head of Operations at Zinai Digital. He is a serial entrepreneur and has 11+ years of experience in Digital Marketing. Before his entrepreneurial journey, He has worked with Infosys for 3+ years for the client Philips.
VIVEK M T
Co-Founder & Digital Marketing Head – Mr. Vivek holds a Master's degree in Digital Marketing & Logistics. He would develop long-term strategies to build a sustainable and scalable business, recommend a go-to-market strategy and work with partner teams to execute the strategy.
PURNIMA KALIA
Purnima is an experienced strategist with a demonstrated history of working in the Digital marketing industry. She is responsible for initiating and implementing marketing initiatives for clients.
RAM KUMAR
Mr. Ram is a knowledgeable strategist with a proven record of success in digital marketing. He is in charge of originating, leading, and executing marketing activities to speed up lead generation while also enhancing brand awareness and product engagement. He specializes in search engine optimization, social media ads, and Google ads.
SANOJ SEBASTIAN
As a team leader, Mr. Sanoj is in charge of developing precise project plans, monitoring their development, and delivering projects on time and to the highest standards. He also makes decisions regarding the day-to-day activities of his staff, including solving multi-objective management and serves as the first point of contact for all clients at all times.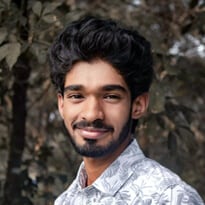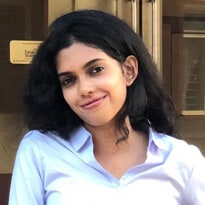 SAMYUKTA S KUMAR
As a team leader, Ms. Samyukta develops a precise project plan, keeps tabs on its development, and delivers high-quality projects on schedule. Makes choices on the day-to-day activities of the team members, such as managing work assignments. She also serves as a client's initial point of contact.
How a Digital Marketing Agency in Kanpur can help you?
There are many different ways to connect with possible customers, and digital marketing is emerging as a vital one. In this modern day, customers expect this type of targeted marketing and it should not be overlooked by business owners.
Get In Touch!
Be sure to understand digital marketing thoroughly so that you can see how it can help you achieve your business goals. A Kanpur digital marketing firm that specialises in these tools with a good history of implementation will be the best course of action to help your business grow.
Get in touch with our online marketing experts with expertise in top-notch strategies that can help your business attract, engage, and nurture the viewers your brand requires for growth.