ZINAI DIGITAL
We are a Creative Digital Marketing Agency In Mangalore
Many digital marketing agencies in Mangalore and pan-India seem to be busy with the sheer workload they have. Now, this is a good thing. However, what is not a good thing is that many even didn't notice the entry of 'Page Experience Update' in the digital landscape.
'Page Experience Update' is the major overhaul done by Google in its search-algorithm in recent times. Some experts are also of the view that 'Page Experience Update' is not just an update like Panda and Penguin, but a whole new engine that Google has come up with. How can we help?
Tailor-made Business Strategies
Self- Sustaining Plans for Future Business Progress
95% Client Retention
Get Free Reports & Analysis
Our Initial Reports
Prior to our first meeting, we send you 3 important reports, which has almost everything to get you started. And the best thing is, You get all these for free.
Website Audit
Our free audit report will have a score out of 100, of your current website. It will have direct links to detailed articles on how to fix each issue. So a free DIY guide to fix your technical issues.
Competitor Analysis
We analyse your top 3 competitors, and evaluate their rankings. We find out keyword gaps so you will understand what keywords they are targeting for their success and what your are lacking.
Keyword Analysis
We identify the best lead generating keywords that you can implement in your website to get the best ROI.
services we offer
Effective solutions
Professional Graphics Design
Meet Zinai Digital,
Professional Digital Marketing Agency in Mangalore
---
Zinai Digital is a leading digital marketing agency in Mangalore. We started our operations with an aim to help budding and existing businesses find their essence and grow their presence on the internet.
With 'Page Experience Update' specs on, Google is now looking at the websites in a whole new way; and this also means that website owners may see a good amount of fluctuations in their site rankings on Google search engine result pages or SERPs.
The latest move by Google has major implications as far as digital marketing is concerned. Whether you are an agency providing digital marketing in Mangalore, or a business looking to boost its presence online, you better prepare yourself for Page Experience Update, or else you might end-up being penalized.
'Page Experience Update' is not hard to understand; it's in fact a natural evolution of the search-engine, which has been up and running for more than 15 years. With this update, the search-engine has again shown its commitment to come up with only the most relevant sites/information in return for the queries entered by the online users. Therefore, it is important to produce original and interesting content as often as possible.
Google is now going beyond keywords and returning back results that contain those words; with the latest update, it is now trying to understand the 'Context' of the queries, and coming back with the sites that answer those queries.
As an agency providing digital marketing in Mangalore, you should devote both time and effort in getting to know the inside-out of this latest update by Google, if you have anything to do with this search-engine. However, you need not to bother yourself, if Google rankings are not on your radar.
Leadership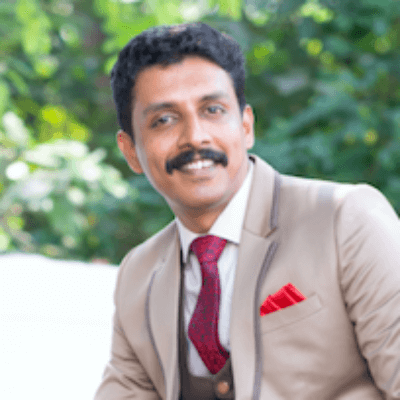 TINIL JOSEPH
Mr. Tinil is the Founder & Head of Operations at Zinai Digital. He is a serial entrepreneur and has 11+ years of experience in Digital Marketing. Before his entrepreneurial journey, He has worked with Infosys for 3+ years for the client Philips.
VIVEK M T
Co-Founder & Digital Marketing Head – Mr. Vivek holds a Master's degree in Digital Marketing & Logistics. He would develop long-term strategies to build a sustainable and scalable business, recommend a go-to-market strategy and work with partner teams to execute the strategy.
PURNIMA KALIA
Purnima is an experienced strategist with a demonstrated history of working in the Digital marketing industry. She is responsible for initiating and implementing marketing initiatives for clients.
RAM KUMAR
Mr. Ram is a knowledgeable strategist with a proven record of success in digital marketing. He is in charge of originating, leading, and executing marketing activities to speed up lead generation while also enhancing brand awareness and product engagement. He specializes in search engine optimization, social media ads, and Google ads.
SANOJ SEBASTIAN
As a team leader, Mr. Sanoj is in charge of developing precise project plans, monitoring their development, and delivering projects on time and to the highest standards. He also makes decisions regarding the day-to-day activities of his staff, including solving multi-objective management and serves as the first point of contact for all clients at all times.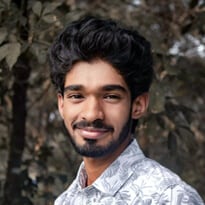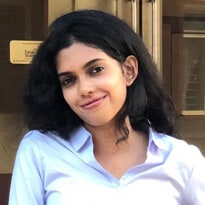 SAMYUKTA S KUMAR
As a team leader, Ms. Samyukta develops a precise project plan, keeps tabs on its development, and delivers high-quality projects on schedule. Makes choices on the day-to-day activities of the team members, such as managing work assignments. She also serves as a client's initial point of contact.
Get In Touch!
Website owners need to understand the value that a true digital marketing agency in Mangalore creates for their clients. They may charge you more, but they will ensure that your website never gets penalized or even if it suffers the damage, it is put back on the track in a short period of time. So, if you are looking for digital marketing in Mangalore, try to tie the knot with the most trusted ones.
Get in touch with our online marketing experts with expertise in top-notch strategies that can help your business attract, engage, and nurture the viewers your brand requires for growth.