ZINAI DIGITAL
We are a Creative Digital Marketing Agency In Mysore
In this modern and technologically advanced generation, a majority of the entire human population would more often than not spend their waking hours connected to the internet. For this very reason, entrepreneurs have started venturing their businesses online in order for them to easily reach out to their target audiences.
But since there are currently over a million active websites today, these business persons find the need to have a digital marketing agency to help them come up with powerful advertising tactics to reach the correct audience.
Get Free Reports & Analysis
Our Initial Reports
Prior to our first meeting, we send you 3 important reports, which has almost everything to get you started. And the best thing is, You get all these for free.
Website Audit
Our free audit report will have a score out of 100, of your current website. It will have direct links to detailed articles on how to fix each issue. So a free DIY guide to fix your technical issues.
Competitor Analysis
We analyse your top 3 competitors, and evaluate their rankings. We find out keyword gaps so you will understand what keywords they are targeting for their success and what your are lacking.
Keyword Analysis
We identify the best lead generating keywords that you can implement in your website to get the best ROI.
services we offer
Effective solutions
Professional Graphics Design
Meet Zinai Digital,
Professional Digital Marketing Agency in Mysore
---
Zinai Digital is a leading digital marketing agency with its presence in several major Indian cities including Mysore, Kochi, Calicut, Trivandrum, and Coimbatore.
Having a powerful and effective tactic to market different products and services is something every entrepreneur should have.
This is because this tool is known to be the backbone of every enterprise. If you happen to be an owner or manager of a particular business, asking for professional assistance from a group of highly competitive individuals is going to take your business into a whole new level. Find below are a couple of things they can do in order to upgrade your status in the world of electronic market, or eMarket.
One of the first things they do is to help you establish a name of your own. Keep in mind that these professionals are well trained and educated with regards to the concepts and theories of promoting and advertising a business. As a result, they usually have the more creative skills and experience that could help you come up with your very own brand and identity that would make you stand out from other companies.
Get started with digital marketing:
Apart from this, web-based agencies for marketing can also increase your web traffic through Search Engine Optimization, or SEO, technique. In this tactic, experts working in the marketing agency would come up with a string of words or key phrases that, whenever keyed in the search engine, would give a link of the site they optimized in order for the online users to check out. This line of attack is not only going to increase the number of traffic of your page, but it will also improve its ranking as well as make it even more visible in the World Wide Web.
Furthermore, men and women who work in web-based advertising agencies can also improve the overall quality of your websites by improving its content and physical appearance. They do this by constantly updating the content of the page since citizens of the World Wide Web would prefer digital sites that can provide them with the latest facts and information. At the same, also ensure that the design and template of the site is user friendly.
Leadership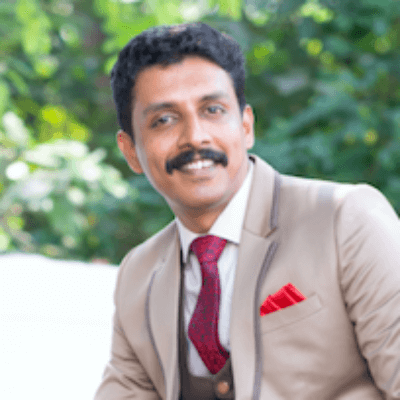 TINIL JOSEPH
Mr. Tinil is the Founder & Head of Operations at Zinai Digital. He is a serial entrepreneur and has 11+ years of experience in Digital Marketing. Before his entrepreneurial journey, He has worked with Infosys for 3+ years for the client Philips.
VIVEK M T
Co-Founder & Digital Marketing Head – Mr. Vivek holds a Master's degree in Digital Marketing & Logistics. He would develop long-term strategies to build a sustainable and scalable business, recommend a go-to-market strategy and work with partner teams to execute the strategy.
PURNIMA KALIA
Purnima is an experienced strategist with a demonstrated history of working in the Digital marketing industry. She is responsible for initiating and implementing marketing initiatives for clients.
RAM KUMAR
Mr. Ram is a knowledgeable strategist with a proven record of success in digital marketing. He is in charge of originating, leading, and executing marketing activities to speed up lead generation while also enhancing brand awareness and product engagement. He specializes in search engine optimization, social media ads, and Google ads.
SANOJ SEBASTIAN
As a team leader, Mr. Sanoj is in charge of developing precise project plans, monitoring their development, and delivering projects on time and to the highest standards. He also makes decisions regarding the day-to-day activities of his staff, including solving multi-objective management and serves as the first point of contact for all clients at all times.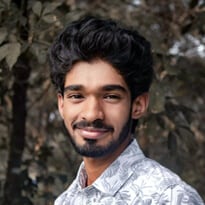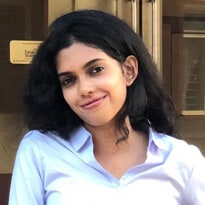 SAMYUKTA S KUMAR
As a team leader, Ms. Samyukta develops a precise project plan, keeps tabs on its development, and delivers high-quality projects on schedule. Makes choices on the day-to-day activities of the team members, such as managing work assignments. She also serves as a client's initial point of contact.
Get In Touch!
Looking for a marketing and advertising agency is not going to be that hard at all since we can now find a lot of them on the internet. The only challenge here is to look for one that is highly competitive and skilful to do the job.
Get in touch with our online marketing experts with expertise in top-notch strategies that can help your business attract, engage, and nurture the viewers your brand requires for growth.