ZINAI DIGITAL
FLIPKART PRODUCT LISTING SERVICE
Flipkart is an Indian e-commerce company with a large presence in the online retail industry. It has a wide range of products from electronics to clothing and from home appliances to grocery items. With such a vast array of products, it is important for Flipkart to ensure that its customers are able to find the products they are looking for. This is where SEO (Search Engine Optimization) services come in.
Flipkart SEO Service and Product Listing by Zinai Digital is a comprehensive solution for sellers looking to maximize their online visibility and sales. This service provides a comprehensive list of services tailored to the needs of Flipkart sellers. From keyword research to content optimization, Zinai Digital helps you create a comprehensive listing that is optimized for both organic search and paid advertising on Flipkart.
Our experienced team will provide you with the necessary guidance to help you increase your conversions and sales. Additionally, we provide an in-depth analysis of your product listings and suggest appropriate changes to improve your SEO performance. Our team will also monitor your listing to ensure that your products are listed accurately and that your targeting is effective. With Zinai Digital, you can be sure that you are leveraging the full potential of Flipkart to maximize your sales and profits.
Advanced keyword research
Product listing
Boost product ranking
Content Optimization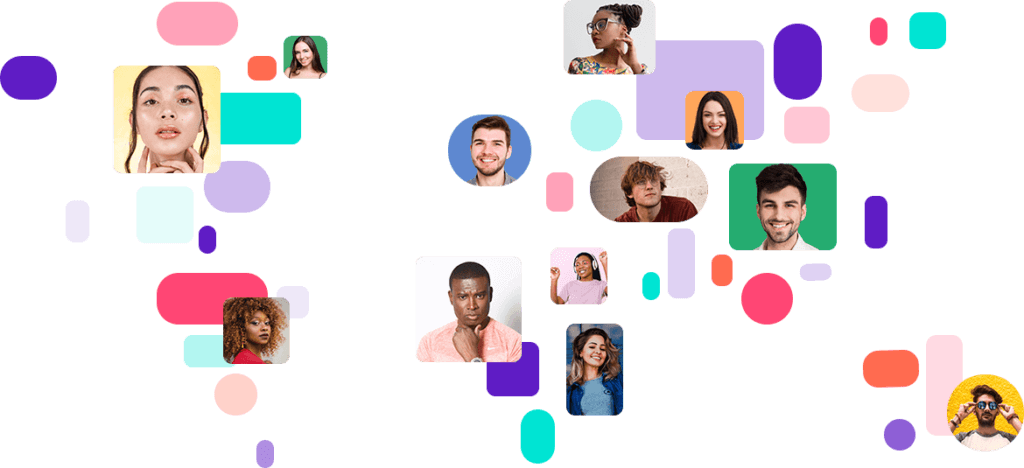 Flipkart product listing service and Flipkart SEO services are designed to help businesses maximize their visibility and sales on Flipkart. These services can help you optimize your product listing by making sure it's up-to-date, visible in relevant search results, and formatted to meet Flipkart's standards. Listing optimization services can also help you identify and remove duplicate product listings, add high-quality images, and optimize titles and descriptions for better search engine rankings. Additionally, these services can also help you identify and target relevant keywords for your product listing. Finally, Flipkart listing optimization services can help you manage pricing and availability, track performance, and monitor competitor activity. With the help of these services, businesses can ensure their product listings are optimized for maximum visibility and maximum sales.
At Zinai, we provide comprehensive Amazon SEO services to optimize product listings, improve visibility, and increase sales on the world's largest online marketplace.
Get free audit reports
Our SEO Reports
Before our initial meeting, we conduct an audit and deliver three reports. This report can help you identify where your Seller account is lacking and why you can't drive prospective customers to your website. You will receive these reports for free.
Keyword Audit Report
Keyword Research in Flipkart is a process of finding the best keywords to use in product listings and other marketing materials. It involves researching and analyzing various keyword phrases related to a product or a service to determine which ones are most likely to generate the highest amount of traffic and conversions. Keyword research can also be used to optimize search engine rankings for products and services offered on Flipkart.
Listing optimization
Listing optimization in Flipkart product listing is the process of optimizing product listings to be able to show up in relevant searches and attract potential customers. This includes optimizing titles, descriptions, images, keywords, and other elements of a product listing to ensure the best possible visibility. Listing optimization also includes making sure that product listings reflect the latest trends in the market and are compliant with the guidelines set by search engines.
Audience & Competitor Research
Audience & Competitor Research on Flipkart is the process of gathering information about customers and competitors of Flipkart to understand their needs, preferences, and behavior in order to better serve them and outperform competitors. This research involves studying the customer segmentation, customer journey, market trends, competitor offerings, and content strategy. It can be used to inform product development, marketing, and customer experience design decisions.
Our Flipkart Listing Services
Effective solutions
Flipkart Product listing and SEO is a suite of services designed to help businesses optimize their presence on Flipkart. It covers a range of activities such as listing optimization, pricing optimization, and marketing campaigns. These services aim to maximize the visibility of the business on Flipkart, increase sales, and improve customer engagement. They are designed to provide a comprehensive and cost-effective approach to Flipkart marketing.
Set Up Seller Account
Set Up Seller Account on Flipkart is a process of creating a profile on Flipkart and gaining access to the e-commerce platform to list, promote and sell products.
Flipkart Product Listing
Product listing on Flipkart is the process of registering a product for sale on the Flipkart platform. It involves providing detailed information about the product, including descriptions, images, prices, and other relevant details, so that customers can find and purchase the product.
Inventory Management
Inventory Management in Flipkart is the process of tracking, monitoring, and controlling the availability of products in the Flipkart system. It ensures that products are in stock when they are needed and helps avoid stock-outs, overstocking, and other issues.
Brand Promotion
We also provides brand promotion, it is the process of raising awareness about a brand or product through various marketing tactics such as advertising, discounts, offers, and other activities. It is an effective way to increase visibility and sales on the platform.
Create Cataloging
Create Cataloging in Flipkart is the process of organizing and categorizing products on the platform to make them easier to find. It involves creating product categories and sub-categories, adding relevant tags and keywords, and other strategies to ensure that products are easily accessible to customers.
Flipkart Product Page Enhancements
Product page enhancements on Flipkart is a service that helps businesses optimize their product pages to increase visibility and sales on Flipkart.
Frequently Asked Questions!!
1. What are process involved in Flipkart product listing?
The processes involved in Flipkart product listing include research and analysis of keywords, optimization of titles and descriptions, image optimization, category analysis, listing optimization, and other strategies to improve product visibility and increase sales.
2. How to list products on Flipkart without Brand name?
It is possible to list products on Flipkart without a brand name. However, to optimize the listing and improve visibility, it is recommended to use keywords related to the product, include relevant images and descriptions, and other strategies to make the listing attractive to potential customers.
3. What types of products can be listed on Flipkart?
Flipkart allows sellers to list a wide range of products including clothes, electronics, toys, books, home furnishings, and other products. The platform also offers an array of services such as product listing, product optimization, and inventory management.
4. What is the cost of using Flipkart product listing service?
The cost of using Flipkart product listing service depends on a variety of factors including the type of product, the number of products to be listed, and the features and services required. In general, the cost of product listing on Flipkart ranges from a few hundred to a few thousand rupees.
Our Digital Marketing services and Amazon SEO Services are available in all major cities and towns across India, providing businesses with the necessary tools and resources to succeed in the digital space.