ZINAI DIGITAL
We are a No.1 SEO Company In Bangalore
SEO has become an increasingly important part of digital marketing for businesses in Bangalore. It is essential to identify the best SEO company that can provide quality services at a reasonable cost. We are one of the top SEO company in Bangalore offering SEO services starting from just 16000 per month.
Get an overview of each service provided, including details about our team, capabilities and specializations.
Provides Transparent Information to Clients.
Excellent 24*7 Customer Support as We Do.
Planning and Creating Successful Marketing Strategy.
Get free reports
Our Initial Reports
Prior to our first meeting, we send you 3 important reports, which has almost everything to get you started. And the best thing is, You get all these for free in our initial meeting.
Website Audit
Our free audit report will have a score out of 100, of your current website. It will have direct links to detailed articles on how to fix each issue. So a free DIY guide to fix your technical issues.
Competitor Analysis
We analyse your top 3 competitors, and evaluate their rankings. We find out keyword gaps so you will understand what keywords they are targeting for their success and what your are lacking.
Keyword Analysis
We identify the best lead generating keywords that you can implement in your website.
services we offer
We provide digital marketing services with a personalised approach.
Search Engine Optimization
Get your site ranking higher on Google, Bing, and Yahoo! with search engine optimization strategies created specifically for your business. We employ the latest SEO methods to captivate your target audience with the content and site structure you need to lift search rankings and increase conversions.
Digital Marketing
Positioning as an authority in your niche and building a reputation is crucial for success in any market and industry. We take care of all your digital marketing needs right from hosting to running re-marketing campaigns through Ads and Emails.
Social Media Management
It's no longer a question of should you be using social media, but rather how you can use it efficiently and effectively to drive your business forward. Our managed social media service connects targeted consumers to our clients' social channels that will directly engage and interact with your brand.
Google & Social Media Ads
Facebook now offers powerful and unique ways to show your ads. Choosing your audience with such reach, accuracy and affordability is what makes it an incredible place to advertise. And of course, Google Ads can be a hugely successful method of driving traffic and reaching your local customer reliably.
Web Design & Development
Looking to build a new site or redesign your existing site? We specialize in building web sites that look professional, load quickly, and offer the latest functionality to users. We care about your success and will build your website mindful of how to best serve and reach your customers.
Professional Graphics Design
We offer complete range of Graphic Designing Services. Our Graphic services includes: Logo Designing, Brochure Designing, Business Cards, Flyer etc. We have professional designers who makes creatives that attracts all eyes, simple and easy to understand and portrays your brand perfectly.
How Relevant Is SEO In 2023
Search engine optimization (SEO) is a strategy used to improve visibility and ranking on search engines such as Google, Bing, Yahoo, etc. In the current digital landscape where customers are increasingly relying on the internet for information, SEO has become an integral part of any successful business's marketing plan. Despite its importance in 2021, it remains uncertain how relevant SEO will be in 2023.
Many factors influence SEO effectiveness including technological advancements that enhance online user experience and algorithms shaped by search engine developers striving to ensure their services remain competitive in the market. Though these elements may change over time, one thing is certain: businesses can stay ahead of the competition with effective SEO campaigns tailored to their specific needs. For instance, seo services in bangalore or top seo company in bangalore are available from numerous reliable companies like Seobrandz Technologies Pvt Ltd who offer comprehensive packages at affordable prices starting at rupees 16000 per month. These services can help local businesses establish themselves as industry leaders within their respective markets.
It is difficult to predict what trends will shape the future of SEO but there is no doubt that investing in quality services today could benefit your business significantly down the road. As technology continues to evolve and more people move away from traditional methods of advertising towards digital solutions, having an optimized website becomes increasingly important for success in 2023 and beyond. Thus transitioning into subsequent sections about benefits of seo services for your business makes perfect sense.
Benefits Of SEO Services For Your Business
For businesses looking to maximize their online visibility and reach a wider audience, investing in professional SEO services is an invaluable asset. By utilizing the expertise of a seo services company bangalore like Zinai Digital Pvt Ltd, organizations can create customized plans designed to increase site traffic, strengthen brand recognition and ultimately boost conversions. There are numerous advantages associated with using experienced seo services in bangalore such as:
1) Improving website usability – Search engine optimization involves enhancing user experience by optimizing web page elements such as page structure, content organization and navigation menus. This helps create an enjoyable browsing experience for customers which increases the chances of them returning again or making a purchase on your website.
2) Increasing organic search rankings – One of the primary goals of any successful SEO campaign is to secure higher rankings on popular search engines like Google, Yahoo and Bing. To do this requires understanding how certain algorithms work so that you can tailor your strategies accordingly. An experienced seo services company will be able to help you achieve top positions while staying within ethical guidelines established by each respective platform.
3) Generating quality leads – Optimizing your website not only improves its ranking on major search engine listings but also encourages visitors to stay longer and take action such as subscribing to newsletters or filling out contact forms. With proper implementation of SEO techniques, prospective clients can easily find what they need and become more likely to convert into paying customers.
Through strategic planning and implementation of effective tactics tailored specifically to an organization's needs, reliable seo service providers enable businesses across all industries gain maximum exposure from potential buyers without breaking their budgets. Understanding different types of seo services available becomes essential when considering which ones best suit one's objectives moving forward.
Understanding Different Types Of SEO Services
When considering the best route to take for any organization's online marketing needs, understanding what types of seo services are available is an important first step. There are many different forms that fall under this umbrella ranging from on-page optimization and content creation to off-page activities such as link building and social media management. Each one provides unique advantages depending on your specific objectives in terms of website traffic, rankings or conversions.
On-page SEO involves optimizing individual web pages with appropriate titles, meta tags and keyword rich copy which helps search engines more accurately categorize each page leading to better visibility within organic search results. Additionally, effective use of heading tags can help organize site structure while also creating a greater opportunity to target relevant keywords throughout the body text. Other elements include image alt tags which allow crawlers to understand context behind visual content as well as proper formatting of URLs so they appear both user friendly and easily accessible by bots.
Off-page SEO refers to activities conducted outside the website itself such as link building, directory submissions and social media outreach all intended to increase overall domain authority. Backlinks obtained through reputable sources act like votes of confidence in Google's eyes helping boost page rank when done right while campaigns designed around popular platforms like Facebook and Twitter serve to improve brand recognition among current customers while also reaching new ones interested in similar products/services provided.
By taking advantage of comprehensive seo services offered by experienced companies like Seobrandz Technologies Pvt Ltd, businesses have access to powerful strategies tailored specifically towards their goals whether it be higher rankings, increased leads or simply gaining greater exposure online.
What To Look For In A Professional SEO Company
When looking to hire the best SEO company in Bangalore, there are a few key considerations that businesses should keep in mind. First and foremost, it is important to ensure any potential provider has extensive experience working with clients in your industry who have achieved successful results. The team behind them should also be familiar with all aspects of search engine optimization from technical details such as website structure and coding requirements to content development strategies designed around targeted keywords. Companies that provide seo services will likely have an up-to-date portfolio demonstrating prior successes for review by prospective customers.
In addition to verifying credentials, organizations should make sure their chosen partner possesses strong communication skills so they understand both current needs as well as future goals while being able to effectively explain recommendations made. It is also beneficial if the agency offers additional marketing solutions outside SEO including web design/development or paid media campaigns which can help produce more comprehensive results when combined together. Finally, having access to a dedicated account representative ensures one point of contact throughout the entire process allowing for greater accountability on behalf of the client's objectives.
With proper research and due diligence, companies located in Bangalore can find a professional SEO company capable of helping them achieve desired outcomes online while staying within budget constraints.
How Much Does An SEO Service Cost?
The cost of SEO services in Bangalore can vary significantly depending on the scope and complexity of the project. While some companies may offer basic packages starting at around Rupees 16000 per month, others could charge higher fees for more comprehensive solutions including website design/development or additional marketing initiatives such as paid media campaigns. Organizations should be prepared to discuss their budget expectations with any potential provider before signing a contract so both parties are clear on what is being provided and how much it will cost overall.
It is also important to consider other factors beyond price when selecting an SEO company in Bangalore. Businesses should take into account not only the initial investment but also ongoing costs associated with content production, technology upgrades, link building, etc. that might arise over time if they choose a partner who does not have expertise across all components necessary for success. Moreover, having access to a dedicated account representative ensures one point of contact throughout the entire process allowing for greater accountability on behalf of the client's objectives.
Making sure every element of an organization's digital presence is optimized properly requires experienced professionals capable of providing customized strategies tailored towards specific goals while staying within budget constraints.
Why Choose An SEO Company In Bangalore?
Choosing an SEO company in Bangalore to help optimize online visibility is a wise decision for any business looking to grow and succeed. There are many advantages associated with working with a local agency, such as deep knowledge of the market, access to relevant resources, and strong relationships built over time. Through careful research and consideration of all available options, organizations can find the right provider who meets their specific needs.
Working with experienced professionals ensures that businesses receive reliable advice on how best to utilize various services like keyword optimization or content creation so they get maximum benefit from their investment. Furthermore, having someone familiar with the latest trends in search engine technology allows them to stay ahead of competition by implementing modern strategies designed for success. Additionally, partnering with a knowledgeable team guarantees comprehensive solutions across multiple platforms including social media outlets or other digital channels providing more reach than ever before.
Organizations should consider these factors when selecting an SEO agency in Bangalore ensuring they have both the expertise and experience needed to efficiently drive greater traffic and conversions while remaining within budget constraints.
How To Select The Right Provider For Your Needs
When selecting an appropriate SEO provider for business needs, there are several factors to consider. First and foremost is the capability of the agency in delivering successful results. Companies should ensure that they check a potential partner's credentials to verify their level of experience and track record in providing effective solutions. Additionally, it is important to understand what services they will be offering as well as how those services can benefit businesses in terms of increased visibility on search engine rankings.
The budget allocated for SEO activities should also play an important role when choosing an agency. It is beneficial to ask around and compare prices between different providers so that organizations can find an option that best fits within their budget while still achieving desired outcomes. Furthermore, companies may want to take into account any additional benefits such as consultations with experienced professionals or access to useful resources offered by some agencies before making a decision.
Finally, it is crucial for organizations to determine whether a prospective service provider has knowledge about local markets in Bangalore specifically, since this ensures that strategies are tailored correctly for maximum success. Through careful investigation into all available options, businesses can select the right partner who meets their individual needs and helps them achieve greater online visibility through quality optimization efforts.
Overview Of The Local Search Engine Optimization Market
The local search engine optimization (SEO) market in Bangalore is highly competitive and ever-changing, making it essential for businesses to understand the current trends within the industry. An analysis of the available options reveals that there are a variety of SEO companies operating in the city offering different services and packages, ranging from basic keyword research to comprehensive strategies. This can be seen by accessing an up-to-date list of seo companies in Bangalore which includes details such as contact information, websites, and specialties offered.
It is important to note that many providers specialize in certain areas or have particular experience with specific types of clients. As such, it can be beneficial for organizations to investigate further into any potential partners before engaging their services to ensure they will meet all requirements. Additionally, some agencies may offer additional value-added benefits such as personalized customer service or access to restricted resources not readily available elsewhere.
Overall, selecting the best provider depends on understanding what each agency has to offer and determining whether those offerings fit with business objectives. The goal should always be to find a solution that provides maximum return on investment in terms of increased visibility and improved rankings while staying within budget constraints.
Advantages And Disadvantages Of Working With An Agency
Engaging a professional SEO agency in Bangalore can bring many benefits to businesses looking to increase their visibility and ranking within the local market. Perhaps most notably, these agencies are better equipped than an individual business owner to implement sophisticated tactics that will move them up search engine rankings. Additionally, they have access to more comprehensive data which allows for testing of different strategies as well as tracking progress over time.
On the other hand, there may also be some drawbacks associated with working with an SEO company in Bangalore. The cost of services is often higher compared to doing it oneself or outsourcing to another country and this needs to be taken into account when budgeting for such projects. Furthermore, trusting third parties with confidential information regarding website content and structure carries certain risks and organizations should research potential providers thoroughly before signing any agreements.
Overall, while engaging a professional agency brings significant advantages that could lead to long-term gains, careful consideration should still be given regarding whether this is the right choice for a particular business based on its size and requirements.
Common Strategies Used By Professional Agencies
Having identified the advantages and disadvantages of working with an SEO agency in Bangalore, it is important to understand some of the common strategies implemented by such providers. Generally speaking, a professional firm will conduct an initial audit of the website which involves evaluating content, structure, technical issues and other aspects that may be affecting performance. After this assessment has been completed, they can then begin to execute specific tactics aimed at improving visibility within search engine results pages (SERPs).
The most effective approach for any particular project depends on various factors including budget, timeline and target audience so professional agencies must consider these when devising their strategy. Common tactics include increasing keyword density through organic content creation as well as backlinking from authoritative websites. Additionally, firms are likely to employ technical fixes such as redirects or fixing broken links if necessary.
Overall, successful implementation of these techniques requires expertise and experience which makes engaging a reputable SEO services company in Bangalore essential for achieving desired goals.
Tips To Help You Get The Most Out Of Your Investment
When investing in SEO services, there are certain practices that can help ensure a successful outcome. Before engaging an agency, it is essential to understand their process and approach so that expectations are managed accordingly. When selecting the best seo company in Bangalore, research should be conducted on the firm's history of success as well as customer reviews or feedback. Additionally, potential clients may want to ask for examples of previous campaigns and related results achieved before committing to any particular service package.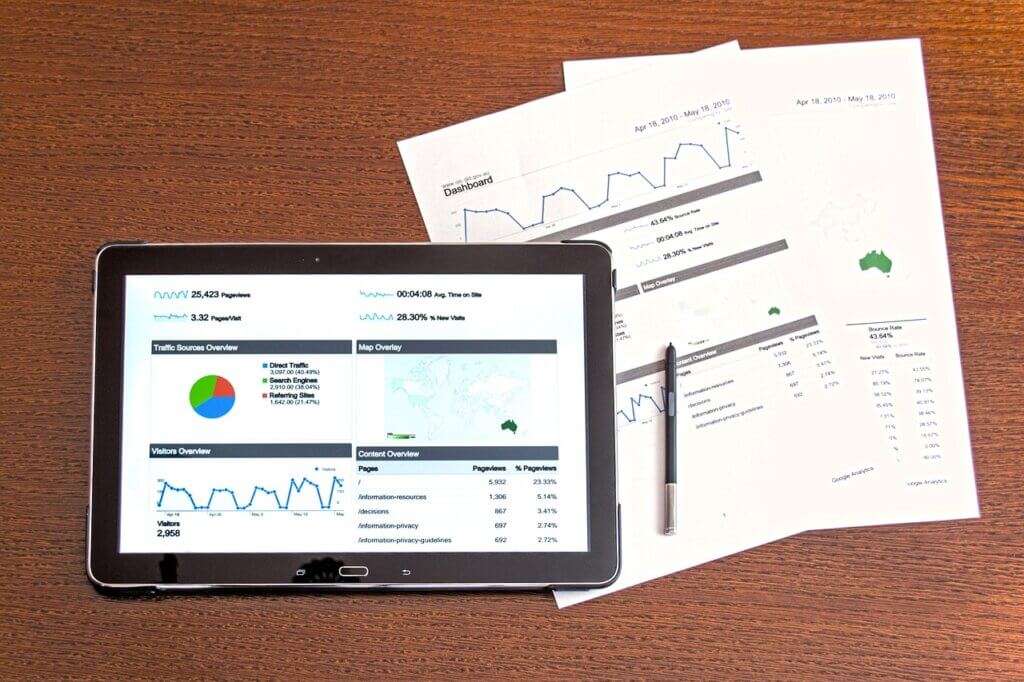 It is also important to have realistic goals in mind prior to commencing work with an SEO provider. This includes understanding which keywords will provide maximum benefit based on target market requirements then setting objectives such as increasing page rankings over time or improving click-through rates (CTR). Having this information upfront allows agencies to devise strategies tailored to individual needs while providing clear direction throughout the entire project duration.
In addition, transparency between both parties is key when working with a professional seo services company in Bangalore. Clients should expect regular updates regarding progress towards set targets as well as honest advice concerning changes they could make themselves if required. In turn, providers must be willing to explain how recommended tactics will affect performance and why these methods were chosen over others available. Ultimately, having open communication channels helps foster trust and build strong relationships leading to better outcomes overall.
What Should You Expect From An Effective SEO Campaign?
When engaging a professional SEO service provider in Bangalore, it is important to understand what you should expect from an effective campaign. Generally speaking, the best seo agency in Bangalore will aim to optimize your website's content and structure so as to increase visibility on search engines. This could involve incorporating relevant keywords into page headings and titles or improving internal linking structures for improved navigation. Additionally, they may recommend building backlinks with other websites that are respected by Google and use ethical practices when doing so.
In terms of timeframe, successful campaigns can take anywhere between one month up to six months depending on the scope of work involved. During this period, clients should be able to access regular reports which provide insights into performance metrics including keyword rankings, click-through rates (CTR) and website traffic figures. Furthermore, most agencies now also offer additional services such as social media management or PPC advertising as part of their packages if required.
Overall, using the best seo services in bangalore allows businesses to reach wider audiences online while helping them stay ahead of competition within their industry sector through increased visibility on major search engine platforms like Google or Bing. As such it is essential that customers do their due diligence when selecting providers so as to maximize ROI over time.
How To Monitor Progress And Measure The Effectiveness Of Your Campaigns
In order to measure the success of SEO campaigns, it is necessary to monitor progress and analyze results over time. This can be done by tracking search engine optimization (SEO) metrics such as keyword rankings, click-through rates (CTR) and website traffic figures. An experienced SEO consultant in Bangalore can help businesses develop and implement an effective monitoring strategy that will enable them to make informed decisions about their campaign performance. Furthermore, they may also advise on ways to optimize content further or adjust targeting strategies if needed.
One way of measuring effectiveness is by comparing pre-campaign data with post-campaign analytics information. Doing this helps identify which techniques are working well and which ones could be improved upon. For example, a comparison between CTRs before and after implementing changes might indicate how successful certain keywords have been at driving quality traffic to the website. Similarly, any improvements in organic ranking positions across multiple platforms should also provide insights into overall performance levels for particular activities like link building or content creation.
Overall, understanding how your SEO efforts impact website visibility can help you fine tune your tactics for maximum ROI over time and ensure that your business continues to attract high volumes of targeted visitors from major search engines like Google or Bing. Additionally, there are several alternatives available to traditional SEO services such as social media marketing or PPC advertising which may prove beneficial depending on individual goals and objectives.
Alternatives To Traditional SEO Services, Such As Social Media Marketing Or PPC Advertising
In addition to traditional SEO services, businesses can explore other marketing methods that could help to bolster their online presence. Two of the most popular alternatives are social media marketing and PPC advertising.
Social media platforms provide an ideal platform for businesses to get their message out quickly and effectively in front of a large target audience. This type of strategy is particularly effective if used alongside organic search engine optimization tactics as it allows companies to further diversify the channels through which they reach new customers. Additionally, regular content updates on various sites such as Facebook or Twitter will help maintain visibility in consumers' minds long-term.
PPC campaigns enable businesses to bid for prominent positions at the top of SERPs when certain keywords are searched for. Such campaigns are also trackable, so businesses can accurately measure ROI from clickthroughs and conversions resulting from adverts placed across different networks like Google Ads or Microsoft Advertising. It should be noted however that this form of marketing often comes with its own set of challenges – unless managed correctly, costs can spiral out of control due to competition from other bidders vying for similar phrases or words.
These alternative strategies can offer powerful tools for reaching potential customers that may not have been accessible via SEO alone; however each method must be carefully evaluated before implementation in order to ensure maximum benefit is achieved without overspending budget resources unnecessarily. With careful consideration given to both traditional and emerging techniques, organizations stand a greater chance of achieving success with their digital marketing efforts going forward. Consequently, staying up-to-date on industry trends and best practices is essential for any business seeking sustainable growth online.
Tips For Staying Up-To-Date On Industry Trends And Best Practices
For businesses looking to stay ahead of the competition, staying up-to-date on industry trends and best practices is essential. There are a number of steps that organizations can take in order to ensure they remain abreast of new developments within search engine optimization (SEO). Firstly, regularly reading relevant publications such as Search Engine Journal or Moz will provide key insights into recent changes in SEO strategy and how these can be applied for maximum effect. Additionally, attending conferences related to this field provides an opportunity to network with fellow professionals, gain valuable advice from experts and learn about cutting edge techniques first hand.
Furthermore, partnering with a reputable SEO services company in Bangalore offers another avenue through which companies can keep pace with modern SEO tactics. A good agency should act not just as a vendor but also as a consultant; advising clients on the latest strategies whilst helping implement them where necessary. When selecting a partner it's important to look at references carefully; particularly those relating to past successes achieved by using certain tactics or technologies. The best SEO services company in Bangalore will have experience working with organizations across multiple industries; providing advice tailored specifically towards each customer's unique needs.
Finally, monitoring analytics data is critical when assessing whether implemented campaigns are having the desired effect or not. By tracking progress over time via tools such as Google Analytics, organizations can quickly identify areas for improvement and adapt their approach accordingly based on what works best for them. Furthermore, keeping up with current events helps inform decisions regarding potential opportunities or threats posed by changing market conditions – ensuring that all efforts remain focused on propelling business growth forward long term.
Frequently Asked Questions
How Often Should I Expect To See Results From My SEO Campaign?
A common question often posed by potential customers is how often they should expect to see results from an SEO campaign. This can be a difficult one to answer as each business's situation and objectives are different, meaning the timeline for success will vary significantly depending on these factors.
Generally speaking, it takes between four to six months before any tangible improvement in a website's organic search engine rankings becomes noticeable. However, this time frame may differ if there is an existing penalty or if the website has been set up incorrectly. Furthermore, certain elements such as link building and content creation need to be continuously maintained over multiple months in order to keep progress consistent.
It is important to understand that SEO campaigns require effort from both parties – the client needs to provide support with creating content, implementing changes and supplying data; while the service provider must monitor performance regularly and make adjustments when necessary. Ultimately, through effective cooperation between customer and agency, long-term effects of SEO campaigns can start being seen within a reasonable period of time.
What Is The Best Way To Track The Success Of My SEO Services?
When it comes to tracking the success of SEO services, there are certain best practices that should be followed. A successful search engine optimization (SEO) campaign requires a clear understanding of key performance indicators and how they relate to an overall strategy. Additionally, tracking metrics helps determine which areas need more attention or improvement.
One way to track the success of SEO services is by monitoring website traffic over time. This can be done using various analytics tools such as Google Analytics, Adobe SiteCatalyst, or Omniture's Clickstream Capture Platforms. These platforms allow users to easily measure organic search rankings, keyword usage trends, and see what pages receive the most visits from visitors on their site. Furthermore, these tools provide insights into user behavior so that businesses can tailor content accordingly and maximize ROI potential with targeted campaigns.
Another important metric used for evaluating SEO performance is website conversions. Tracking conversions allows companies to compare results before and after implementing an SEO strategy. For example, if a company notices an increase in leads generated from its website after employing an SEO service provider then this could be indicative of effective optimization efforts being made by the provider in question. In order to accurately monitor conversions however, marketers must ensure all relevant data points have been tracked properly including keywords used and landing page optimizations performed by their SEO agency partner.
By combining both website traffic analysis and conversion rate measurement tactics, organizations can develop comprehensive strategies for analyzing the effectiveness of any given SEO campaign and make informed decisions about future investments in digital marketing initiatives going forward.
How Can I Ensure My Website Is Up To Date With The Latest SEO Trends?
Ensuring a website is up-to-date with the latest SEO trends is an important step to ensure success in organic search engine optimization. To do this, webmasters must stay informed of recent developments and changes that could affect their strategies. This can be done by staying abreast of industry news and updates from major sources such as Google or Bing, subscribing to newsletters and blogs related to SEO, or attending conferences on the subject matter. Additionally, webmasters should regularly review their own websites for any technical problems or outdated content that could impede rankings in SERPs.
Technical aspects are just one part of the equation when it comes to effective SEO; understanding user intent and creating quality content are also essential components for achieving high visibility online. Content needs to be fresh and relevant to users' queries if it is going to rank well in search engines. Webmasters must look at various data points such as keyword performance, page speed, bounce rates, etc., to understand what is working best on their sites and make necessary updates accordingly. Additionally, they should use tools like heatmaps or surveys to gain insights into how visitors interact with pages on their site so they can improve its overall usability.
To remain competitive in today's digital marketplaces, businesses need more than just good content; they need optimized websites that cater specifically toward users' needs while simultaneously adhering to all applicable guidelines set forth by leading search engines such as Google and Bing. By following current industry news closely, using analytics data correctly and continually updating content based on user behavior patterns, businesses can better position themselves for long-term success through improved rankings in SERPs.
What Are The Most Important Aspects Of SEO That I Should Be Focusing On?
Search Engine Optimization (SEO) is an important strategy for businesses to increase visibility and reach their target market online. SEO involves a range of aspects that must be taken into consideration when optimizing content, such as keyword research, website structure, backlinks, meta tags and titles. Therefore, it is essential to understand the most important aspects of SEO in order to ensure maximum success.
When considering what are the most important aspects of SEO one should focus on, there are several criteria which must be considered. Primarily, proper keyword research needs to be conducted in order to determine relevant keywords that will help optimize search engine rankings. Additionally, technical SEO elements have become increasingly important over time as algorithms become more sophisticated; this includes page speed optimization and mobile-friendliness. Furthermore, creating high quality content with appropriate internal linking also plays an integral role in successful SEO campaigns.
In summary, understanding the key components of SEO is critical for achieving a successful digital marketing campaign. Keyword research and technical optimization should form the foundation of any strategy; however other factors such as content creation and internal link building can play a major part too. By keeping up-to-date with latest trends and best practices in Search Engine Optimization businesses will maximize their chances of appearing at the top of search engine result pages.
What Are The Potential Risks Associated With Hiring An SEO Agency?
When considering hiring an SEO agency, it is important to consider the potential risks associated with such a decision. For businesses seeking professional guidance on their website optimization efforts, engaging with an SEO agency may seem like the most logical option. However, as with any business partnership, there are certain risks that must be taken into account before making this type of commitment.
The first risk to consider when hiring an SEO agency is the cost involved in engaging their services. Often times agencies require long-term contracts and can charge high fees for their expertise. Furthermore, they often employ tactics that could potentially damage your brand's reputation if not managed appropriately or ethically. Additionally, since SEO involves ever-changing algorithms and strategies, you will need to ensure that the company you have chosen has up-to-date knowledge about best practices and current trends in search engine optimization.
Finally, one should also consider how much control they want to give over their website optimization strategy to a third party. Outsourcing these activities means giving away some level of authority and power over decisions related to your digital presence which could potentially lead to unexpected outcomes if expectations aren't met properly or goals change during the course of the project. It is therefore imperative that businesses decide whether outsourcing their website optimization efforts is worth the necessary risk and financial investment prior to signing any agreement with an SEO agency.
Conclusion
It is imperative for any business to consider SEO when formulating a digital marketing plan. By utilizing an experienced and reliable SEO agency, businesses can expect a wide range of benefits that will help them remain competitive in the ever-evolving online world. When searching for the best SEO company in Bangalore, it is important to evaluate their track record and make sure they are up to date on the latest trends and techniques. Furthermore, businesses should determine how often they should expect results from their campaign as well as be aware of any potential risks associated with hiring an external party. Finally, by tracking success accurately through metrics such as website traffic, conversion rates, keyword rankings etc., companies can ensure that their investment into Search Engine Optimization has been worth it. All in all, working with a reputable SEO provider is essential if you want your website to reach its full potential and gain maximum visibility online.