ZINAI DIGITAL
We are a Creative Social Media Marketing Aency In Kottayam
Social media advertisement is a paid method of advertisement hence it needs an experienced social media agency to run these advertisement campaigns and to manage these campaigns. In today's era, there is a need for a specialized and experienced team of social media marketing to deal with the queries and providing information to the peoples out there on social media platforms. There is a need for a social media agency to provide professional social media marketing services for your business.
Provides Transparent Information to Clients.
Excellent 24*7 Customer Support as We Do.
Planning and Creating Successful Marketing Strategy.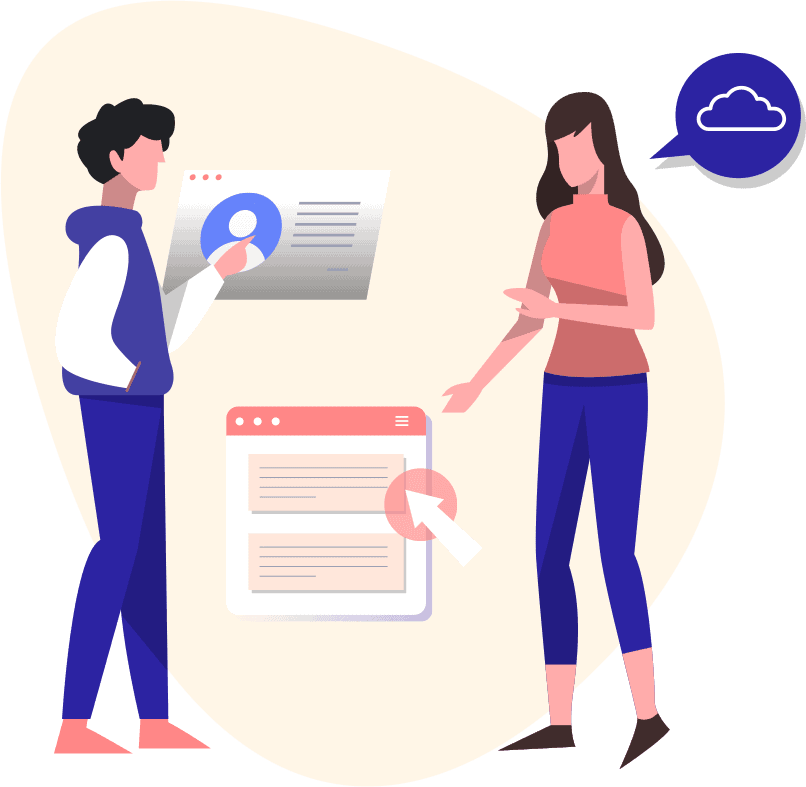 Get free reports
Our Initial Reports
Prior to our first meeting, we send you 3 important reports, which has almost everything to get you started. And the best thing is, You get all these for free in our initial meeting.
Website Audit
Our free audit report will have a score out of 100, of your current website. It will have direct links to detailed articles on how to fix each issue. So a free DIY guide to fix your technical issues.
Competitor Analysis
We analyse your top 3 competitors, and evaluate their rankings. We find out keyword gaps so you will understand what keywords they are targeting for their success and what your are lacking.
Keyword Analysis
We identify the best lead generating keywords that you can implement in your website.
services we offer
Effective solutions
Full Digital Marketing
Positioning as an authority in your niche and building a reputation is crucial for success in any market and industry. We take care of all your digital marketing needs right from hosting to running re-marketing campaigns through Ads and Emails.
Search Optimization
Get your site ranking higher on Google, Bing, and Yahoo! with search engine optimization strategies created specifically for your business. We employ the latest SEO methods to captivate your target audience with the content and site structure you need to lift search rankings and increase conversions.
Social Media Marketing
It's no longer a question of should you be using social media, but rather how you can use it efficiently and effectively to drive your business forward. Our managed social media service connects targeted consumers to our clients' social channels that will directly engage and interact with your brand.
Web Design & Development
Looking to build a new site or redesign your existing site? We specialize in building web sites that look professional, load quickly, and offer the latest functionality to users. We care about your success and will build your website mindful of how to best serve and reach your customers.
Professional Graphics Design
We offer complete range of Graphic Designing Services. Our Graphic services includes: Logo Designing, Brochure Designing, Business Cards, Flyer etc. We have professional designers who makes creatives that attracts all eyes, simple and easy to understand and portrays your brand perfectly.
Google Ads Service
Google offers powerful and unique ways to show your ads to the people most likely to care about your business. Choosing your audience with such reach & accuracy is what makes it an incredible place to advertise. Google Ads can be a hugely successful method of driving traffic and reaching your local customer reliably.
We are a Creative Digital Marketing Company
Social Media Marketing (SMM) is a type of internet marketing that seeks to gain branding as well as marketing communication goals through the participation in many social media networks. "Social Media" is a short top level term that covers the activities around social interaction, videos, content, images and also audio exposure.
At first social media was just used to create and publish content to promote a business. But nowadays it has to be maintained professionally as people are out there on social media platforms to post any positive and negative experience about the company. A negative review or experience of the company would lead to a loss in customers. Hence it is very important to solve the issues of those customers out on social media so as to show the world how well the company deals with the issues.
Social media marketing is also very important as a majority of the users are out there on the internet engaging with social media platforms and spends a huge amount of time on these platforms. Hence these platforms serve as a very good stage to promote the brand and letting users know about their products and services. More than 50% of social media users use these platforms more than once a day. This means more than half of the subscribers are very active on social media. This shows the engagement of users with social media is very high.
Social media marketing is really an effective way to create a buzz for your website or you can say an effective way to generate traffic to your website. Whenever anyone clicks, it costs you as compare to organic ranking where you do not need to pay for the clicks, you should decide before you start internet marketing. SMM strategy enables you to interact with your audiences; therefore, you have to learn more about their needs. It joins the goals of internet marketing with social media sites like Flickr, YouTube, Digg, MySpace etc.
Importance of a Social Media Marketing
SMM strategy leads to more and more online talk about your brand. If your message is reaching to your users, then they will definitely spread your message more effectively than tradition methods.
Social media marketing campaigns bring you a lot of back-links that will have benefits for your ranking in search engines.
At a fraction of the costs, a comprehensive Social media marketing strategy may provide a partial or full replacement of traditional marketing and advertising.
Hitting a first page of main social video, bookmark and news sites will send you heavy traffic; almost instantly. It means the traffic should generate momentum in the right direction but it doesn't mean it will equate to conversions.
Social media marketing campaigns can be run along side traditional advertising and marketing.
Maximum people buy a company that others recommend. Influencers and initiators play a major role in the buying process. So, you can reach easily these people with SMM.
Zinai Digital has SMM Experts who are the masters of Social Media Marketing. They use advance Social Media Marketing Servcies to improve your website visibility in Big Social Media sites like Facebook, Twitter, Stumble Upon etc. We create the profile of our clients in Social media Sites and explore their services and products in social media sites with advance Seo Techniques that helps to drive the genuine traffic on websites. Lots of our clients get the benefits of our Social Media Marketing Servcies what we are providing them.

WHY DO YOU NEED A SOCIAL MEDIA AGENCY?
Since there is a huge base of the audience on social media platforms hence it is very important to handle those users with professionalism. As in the case of mishandling it could lead to a decline in the company's image and loss of customers. While if it used correctly it can be used to promote our brand and eventually increase the sales of our products and services. Some advantages of social media marketing are:
" So, if your website is new or your keywords are highly competitive then it will take time to gain top ranking in the search results and to drive traffic to your website. But don't worry as SMM is the only answer to your needs. "
We at ZINAI follows a proper 5 step plan to achieve success:

1. STRATEGY
In the first place, we must have a proper strategy before diving into the action. The strategy decides the important factor like: Goals: At this point,, we have to identify the goals of the campaign whether to increase the sales or to build a brand image or to connect with the customers. Platform: At this point, we have look for the social media platform on which we have to be present our brand. In this step, we identify which social platforms are we going to opt for. Type of content: At this place, we have to select the type of content that we will be using in our campaign like posts, pictures, blogs, articles, videos, etc.
2. PLANNING AND PUBLISHING
Planning is very important to publish on social media because publishing is very simple on social media. But it is very important to plan all the things before publishing and the content should be ready before posting.
3. LISTENING AND ENGAGEMENT WITH USERS
As the brand grows on social media, the conversation about your business and brand also increases. People will comment and talk about your brand without even letting you know. So you will have to monitor social media conversations about your brand. If you encounter a positive comment then it will delight you, otherwise, you can offer support and correct a situation before it gets worse.
4. ANALYTICS
Along the way on the social media marketing journey, you will have to check timely the status and the effect of your marketing campaign. This is done by the tools provided with social media platforms.
5. ADVERTISING
Lastly you can opt for advertisements on social media platform when you have enough funds for the advertisement campaign so as to get even more traffic than organic one.