ZINAI DIGITAL
We are an Advanced SEO Company In Hyderabad
Hyderabad is one of the largest cities in India and a hub for many businesses. It has a thriving tech sector that gives companies access to cutting-edge tools, expertise, and resources. As such, SEO packages in Hyderabad are becoming increasingly popular among organizations looking to improve their visibility online.
Access to expert advice on optimizing website content and insights into search algorithm changes
Ethical practices that comply with industry standards
Get free reports
Our Initial Reports
Prior to our first meeting, we send you 3 important reports, which has almost everything to get you started. And the best thing is, You get all these for free in our initial meeting.
Website Audit
Our free audit report will have a score out of 100, of your current website. It will have direct links to detailed articles on how to fix each issue. So a free DIY guide to fix your technical issues.
Competitor Analysis
We analyse your top 3 competitors, and evaluate their rankings. We find out keyword gaps so you will understand what keywords they are targeting for their success and what your are lacking.
Keyword Analysis
We identify the best lead generating keywords that you can implement in your website.
| | |
| --- | --- |
| Registration Type | Private Limited Company |
| Founders | TINIL JOSEPH, VIVEK MT |
| Our Team Size | 30+ |
| Our Clients | Bhima Gold, Zifo, TechnoMax, Mojro, Broomees, Uppercase etc. Currently we have 50+ active running projects. |
| Our Services | Digital Marketing, Social Media Marketing, PPC, SEO, Web Designing, Content Marketing, Facebook Campaigns |
| Our Contact Number | +91 91880 11369 |
| Our Service Charge | Our Basic plan starts from 16,000 INR and extends upto 2.3 lakh INR per month. |
| Our Website | https://zinaidigital.in/ |
Comprehensive & End to End SEO Solutions
SEO strategies, we provide here at Zinai Digital are both comprehensive and highly effective, encompassing everything from excellent content creation to detailed SEO auditing, local SEO, and more. Our SEO solutions tailored to your businesses, Zinai can help you drive more high-quality organic traffic to your site than ever.
The following table outlines key features of several SEO packages available in Hyderabad:
All-in-One

Unlimited keywords
All business
2-8 Pages
2-8 Blogs
Upto 250 Backlinks
Bing Optimization 🗸
Dedicated Executive 🗸
Image Optimization 🗸
PageSpeed Optimization 🗸
Initial SEO Plan 🗸
Ranking Updates Weekly
3-10 Competitors' Data
Lite Plan

15 Keywords
Local business
2 Pages
1 Blogs
10 Backlines
Bing Optimization ✗
Dedicated Executive ✗
Image Optimization 🗸
PageSpeed Optimization ✗
No SEO Plan
Ranking Updates Weekly
2 Competitor' Data
Pro Plan

30 Keywords
Pan India Targetting
6 Pages
2 Blogs
20 Backlinks
Bing Optimization 🗸
Dedicated Executive 🗸
Image Optimization 🗸
PageSpeed Optimization 🗸
3 Months SEO Plan
Ranking Updates Weekly
5 Competitors' Data
Elite Plan

100 Keywords
E-Commerce
Pages 🗸
8 Blogs
100 Backlinks
Bing Optimization 🗸
Dedicated Executive 🗸
Image Optimization 🗸
PageSpeed Optimization 🗸
6 Months SEO Plan
Ranking Updates Weekly
10 Competitors' Data
We are practicing proven and effective SEO tactics for our client online presences – A expert combination of technical expertise, keyword research, content creation, on-page optimization, link building, and continuous monitoring.
By implementing SEO best frameworks and procedures, clients can achieve better organic search rankings, drive targeted traffic, and increase online visibility. Moreover, our SEO support the image and trustworthiness of your brand, aid in developing a stronger connection with your audience, and help you convert high-quality leads into loyal customers.
Our Team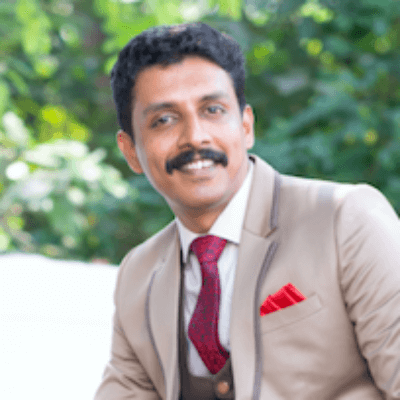 TINIL JOSEPH
Mr. Tinil is the Founder & Head of Operations at Zinai Digital. He is a serial entrepreneur and having 11+ years of experience in Digital Marketing. Before his entrepreneurial journey, He has worked with Infosys for 3+ years for the client Philips.
VIVEK M T
Co-Founder & Digital Marketing Head – Mr. Vivek holds a Master degree in Digital Marketing & Logistics. He would develop long term strategies to build sustainable and scalable business, recommend go-to-market strategy and work with partner teams to execute the strategy.
PURNIMA KALIA
Purnima is an experienced strategist with a demonstrated history of working in the Digital marketing industry. She is the responsible for initiating and implementing marketing initiatives for the clients.
RAM KUMAR
Mr. Ram is a knowledgeable strategist with a proven record of success in digital marketing. He is in charge of originating, leading, and executing marketing activities to speed up lead generation while also enhancing brand awareness and product engagement. He specializes in search engine optimization, social media ads, and Google ads.
SANOJ SEBASTIAN
As a team leader, Mr. Sanoj is in charge of developing precise project plans, monitoring their development, and delivering projects on time and to the highest standards. He also makes decisions regarding the day-to-day activities of his staff, including solving multi-objective management and serves as the first point of contact for all clients at all times.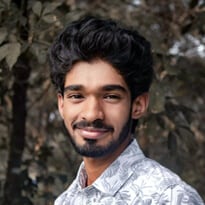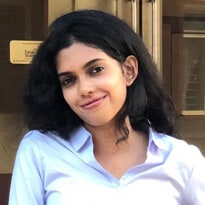 SAMYUKTA S KUMAR
As a team leader, Ms. Samyukta develops a precise project plan, keeps tabs on its development, and delivers high-quality projects on schedule. Makes choices on the day-to-day activities of the team members, such as managing work assignments. She also serves as a client's initial point of contact.